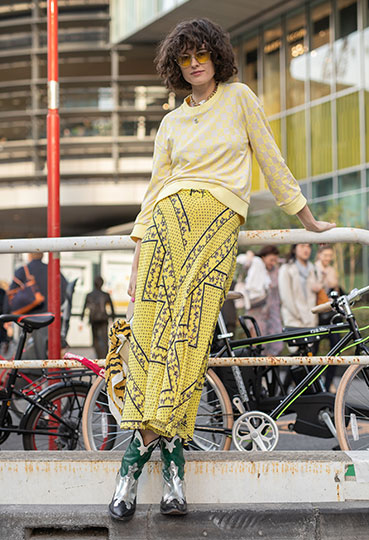 1.
Put your best foot forward
Say goodbye, for a while at least, to sturdy leather brogues and break out some seasonally adjusted footwear in cool canvas or soft suede. A lightweight trainer is ideal for creating a dressed down look with a spring in its step, while swapping knee-high boots for an ankle-skimming style will welcome in the new season perfectly. A cropped Chelsea or cowboy boot looks sharp with jeans but, ever versatile, partners with dresses just as well.
Thinking beyond brown or black, navy makes a good mid-season compromise but an extrovert pop of colour at the end of your pins signals the start of summer like nothing else.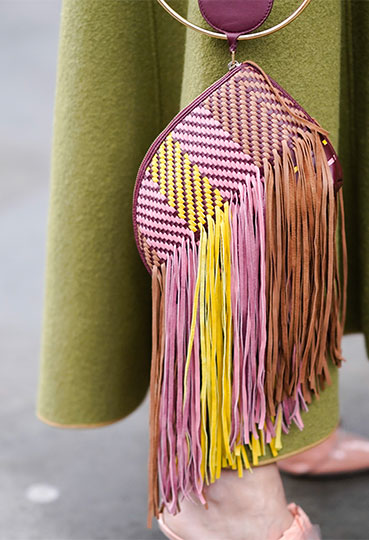 2.
Add some arm candy
Winter handbags can be a bit like comfort blankets and are usually packed with more than just the essentials – now is the moment to lighten the load with some chic new arm candy. Search out shades that echo Mother Nature's wake-up call – zingy greens, clear blues and daffodil yellow – or opt for one of this season's woven raffia bags. They're light and capacious, but robust enough for life's essentials.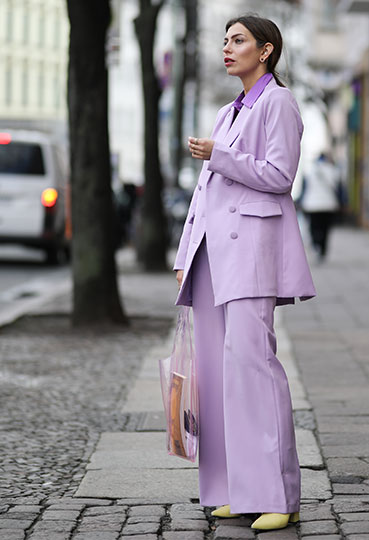 3.
Go for blue sky thinking
Longer, sunnier days call for colour. Pep up an otherwise wintry outfit with a fabulous flash of neon or tie dye, or pop on a blazer in the sweetest pastel to make a cheerful spring statement. Alternatively, start your move towards a lighter palette with easy-to-wear neutrals, in flattering shades of beige, oatmeal, biscuit, blush and off-white.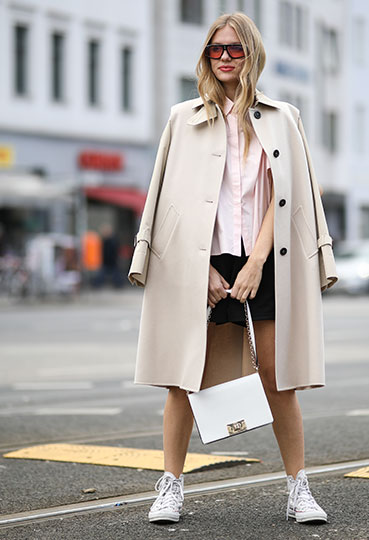 4.
Remember to weather proof
One moment it's hot, the next it's not, but you can beat the barometer with practical outerwear and clever layering. A classic tailored trench is a stylish cover up that doesn't require rain to look good, while a dark denim jacket is another dependable asset, with just the right thickness to keep unseasonable chills at bay. Channel the athleisure trend with leggings – the unsung hero of the layered wardrobe – to ease you seamlessly into summer, or opt for a crisp white shirt worn, bien sûr, with a nonchalant French tuck, for timeless chic.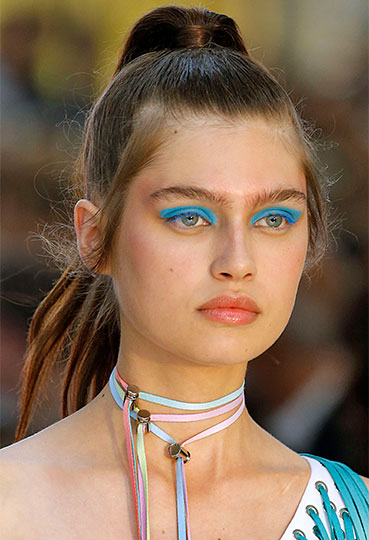 5.
It's all about face
Spring clean your make-up bag with a few simple switches to instantly freshen your look.  Try lip colour that's a shade or two lighter and brighter, or a tinted moisturiser instead of foundation. Bronzer – applied with a light touch – imparts a subtle radiance and can be used for contouring too. Follow the catwalk trend for bright and beautiful eyes, using a single colour eye shadow to herald the start of summer.