Strong suit, bad shoes – there's nothing worse! Your choice of footwear should be guided by your style and the occasion. Sometimes a classic brogue or Oxford is necessary, other times you can (and should) get away with something more modern. Here's our guide to getting suited and booted this season.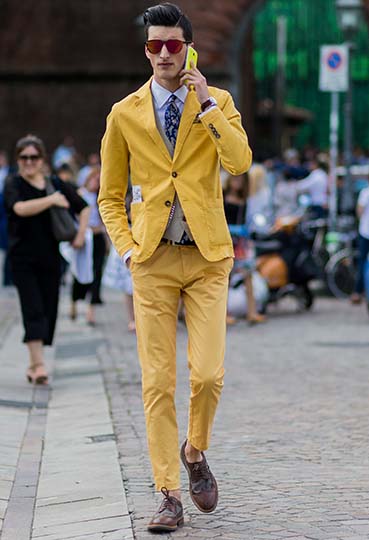 1.
THE CLASSIC BROGUE
From thick-soled creepers to smart wingtips and boots, the brogue comes in a variety of styles to suit whatever you're lacing them up with. Single-buttoned suits feel dressier for cocktail parties or weddings and are best paired with polished or burnished smooth leather pairs. More relaxed, double-breasted jackets and slightly cropped trousers give a more modern look, allowing you to play with sturdier grained-leather boots or chunky soles.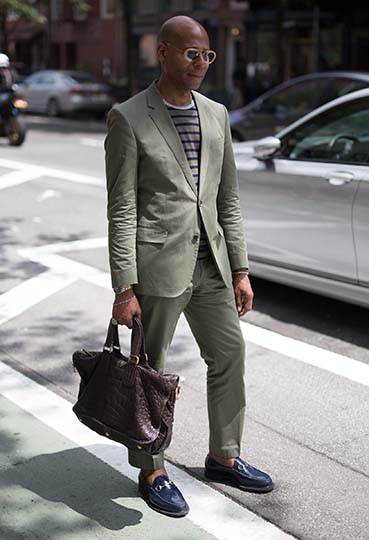 2.
THE LOAFER
Today, the once-casual shoe has morphed into a perennial must-have. From the classic Penny to tasselled, embellished and backless styles, the loafer will imbue your look with a sense of ease and modernism. Here's our advice: if your trousers fall above the ankle, the temperature outside is balmy and it's a daytime event, go without socks. For weddings, black tie events and fancy dinners, nobody wants to see your hairy ankles.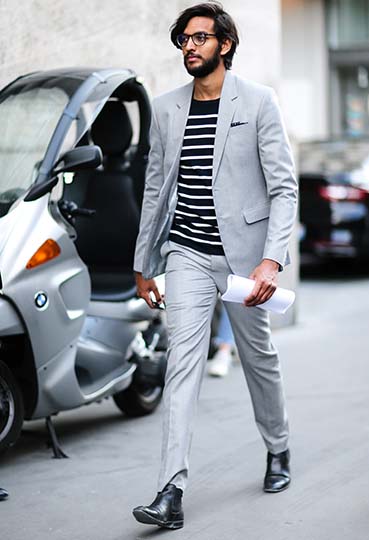 3.
THE CHELSEA BOOT
Best with tapered trousers or smart selvedge denim, the Chelsea boot works all year round and is an edgy alternative to a lace-up brogue or Oxford. It's best to keep two pairs – one crafted from polished leather in a slim silhouette and another option in suede to pair with cropped and turned-up hemlines. Neutral-toned hues will take the formality down a notch, while classic black or brown pairs are best styled with a matching belt and watch.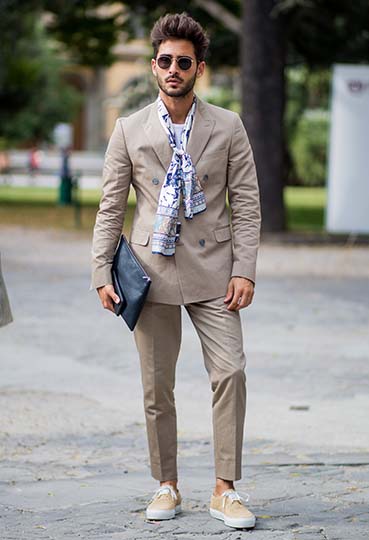 4.
THE SNEAKER
To keep a formal look smart, opt for minimalist lace-ups in box-fresh condition. White will standout next to a black tapered suit, while tonal leather blends in. Runners offer a modern contrast to cropped tailoring, but, again, make sure they're in pristine condition. There's never, ever a time or place for trainers you've actually ran, hiked or left a carpet in.
Blue printed handkerchief
Tags: Menswear Mens Style Fashion Formal Wear Smart Shoes Oxford Shoes Suits